Hello, crafty peeps! I hope you are pouring over the newly released Stampin' Up! holiday catalog, picking out all your favorite items. As a demonstrator I had this opportunity last month and, though it felt like a Herculean feat, I decided to order just a few things.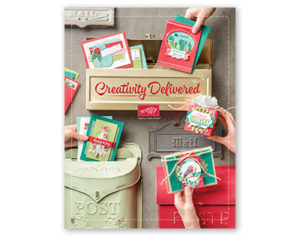 I know I'll place another order soon for a few more of the things I LOVED — truly there is so much to love in the catalog. In the meantime, thought it might be fun to share my Top 10 favorite items with you as well as a couple of the things I've made using some of these new goodies.
Beanie's Top Ten Holiday Catalog Favorites
Spooky Night DSP (p 53)
Spooky Cat Stamps (p 53)
Cat Punch (p 53)
Merry Little Christmas DSP (p 12)
Merry Little Labels (p 12)
Everyday Label Punch (p 12)
Year of Cheer DSP (p 37)
Year of Cheer Washi Tape (p 37)
Mini Pizza Boxes (p 44)
Mini Tinsel Trim (p 21) & Quilt Top Embossing Folder (p 5)
The first card I want to share is called "Spooky Kitty Surprise" and uses the new Cat Punch, Spooky Night DSP, and the Spooky Cat stamps. Recently Stampin' Up! has begun coordinating some of their dies and punches with images from designer series papers. I love this. There are a few different punches and thinlet dies in the holiday catalog that have this ability, Spooky Night DSP being one. The cat image on the DSP is sized perfectly to punch out using the new cat punch. For my card I decided to punch out the cat from the words DSP paper.
The card is very straightforward, with one *small* exception … the surprise. Halloween is my favorite holiday and I've always loved adding little extras whenever possible. In perfect Halloween fashion, the surprise appears when the lights go out and you see kitty glows in the dark! To achieve this I used Wow! glow in the dark embossing powder and Versa Mark ink. First, I smeared VersaMark ink all over the punched cat and then poured on the embossing powder, which is transparent (allowing the paper to show through) but also applying a glow in the dark look. I'm not the best photographer, but this was what I was able to capture, it doesn't even come close to doing justice to the effect and I'm sorry for that. Kitty gets a witches hat (fussy cut from the DSP) and a little tag (cut using the Coffee Cups framelits).
Next up, a couple of other items, one card and one treat bag, featuring the Spooky Night Suite – arguably my favorite of the new catalog. I made these at a recent demonstrator event here in the the Pacific NW. I am loving the new black rhinestones as well as the new Everyday Label Punch. The card shows the versatility of the moon and stars die from the Card Front Builder set.
Finally, I would like to share a Christmas card I created using the Quilted Christmas Suite. After designing and making 8 kits and 9 complete cards I can say with 100% certainty I have a love-hate relationship with this suite. I LOVE the images and the coordinating dies are awash with possibilities, one being paper piecing, which is the focus of my card. Hate might be too strong a word, but after making all these kits and cards for a shoebox swap, I know that getting the coolest cards using this set takes work. Fun work, to be sure, but not a quick card. I used the Quilted Christmas DSP for my quilt pieces and once it was all pieced together ran it through the Big Shot with the Quilt Top Textured Impressions embossing folder – it adds that perfect finishing touch to the quilt block, don't you agree?
Thank you for sharing a bit of your time with me today. Until next time, remember, creativity and imperfection live together in all we do. "Grace is the face love wears when it meets imperfection."
~xoxo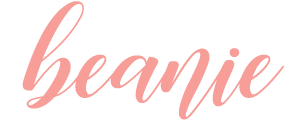 Supplies Used
Christmas Quilt Bundle (146026) & Quilted Christmas DSP (144617)
Quilt Top Textured Impressions Embossing Folder (144687)
Spooky Cat Bundle (146014) & Spooky Night DSP (144610)
Black Rhinestone Jewels (144639) & Vintage Crochet Trim (144611)
Dazzling Diamonds Gilmmer Paper (135315) & 3″ x 6″ Cellophane Bags (141704)
Dies: Coffee Cups (143745) & Layering Squares (141708)