Hello my crafty peeps and welcome to my first Innovation Station post! This is a new monthly feature, focusing innovative tips and tricks. During the 2nd week of each month I plan to share an innovation that I find myself going to again and again.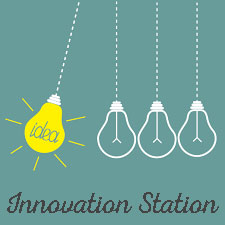 I've been "innovating" since I bought my first stamp at The Stamp Cabana in Winter Park, FL back in 1997. Over the years I've seen things come and go and come back again! In all this time, I've found myself going "back to the well" for techniques that never seem to get old.
There's nothing worse than finishing a card only to realize it's missing something! Often I find what's missing is a textile and my go to textile is ribbon. Many times I can get by with an off the rack neutral ribbon (black, brown, gold, silver), but there are times when I think, "If only I had a color-matched ribbon, all would be right in the universe!", which brings me to this month's innovation: custom dyed ribbon.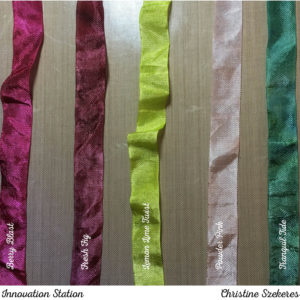 My go to ribbon for this innovation: seam binding. It's cheap, readily available, and holds up well, but you could use any ribbon for this process. You can use many things to dye ribbon (Color Burst powders, Distress stains and sprays, or Perfect Pearls) but my favorite for custom color matching is reinkers or ink pads. Here is what you need: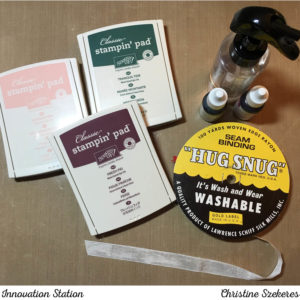 White Ribbon or Seam Binding
Craft Mat
Reinkers
Ink Pads
Water bottle
Heat Tool
Baby Wipes
Craft Scrubbie
Ribbon Iron (optional)
Gloves (optional, if you don't like inky fingers)
Custom dying ribbon is a very simple process. First, cut the length of ribbon you need for your project. Next, place a few drops of reinker, or smear the ink pad, onto your craft sheet. I start with 2 drops of reinker (you can always add more if needed). Add water to the ink.
Using the ribbon, soak up the liquid, making sure the entire ribbon is saturated. If needed, you can also spray water onto the ribbon. After the ribbon is completely covered you can add more ink if you want a deeper color.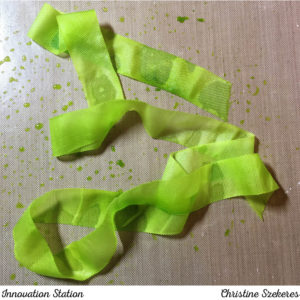 Once you are happy with the color, dry the ribbon with your heat tool (if you have time you can let it air dry). Sometimes I scrunch it up so it looks "ruched" and other times I dry it flat and run it through my ribbon iron. I hold it in my hand, moving it around until it's completely dry and volià, custom dyed ribbon, a perfect finishing touch for any card or scrapbook layout.
By the time you are done dying ribbon your fingers are quite inky (left hand) so it's the Craft Scrubbie to the rescue (right hand). Inky fingers don't stand a chance when you have the Ranger Craft Scrubbie.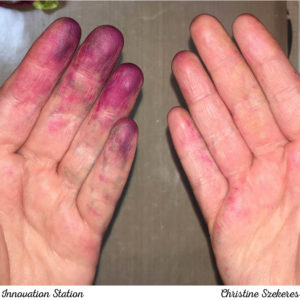 Thanks for hanging out with me, and learning (or relearning) a fun innovation! Join me next month for another of my go to innovations, white washing. Until next time, remember, creativity and imperfection live together in all we do. "Grace is the face love wears when it meets imperfection."
~xoxo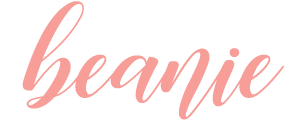 Supplies Used:
Inks: Berry Blast, Fresh Fig, Lemon Lime Twist, Powder Pink, & Tranquil Tide
Ribbon: Hug Snug Winter White Seam Binding
Ranger Craft Scrubbie
Ranger Craft Mat
Distress Water Bottle