Hello, friends thanks for stopping by to see what I'm up to today! Recently, I've begun incorporating my Bible reading and journaling into my planner in an effort to remind and encourage me to crack open my journaling Bible on a regular basis.
For the upcoming week I am ping ponging between the old and new testaments. For the purposes of this post, I went ahead and wrote out the verse plan as well as creating the art in my journaling Bible for Monday, May 30th. I really like using the daily pages for my Bible journaling lesson. This allows me to meditate on the verse as well as thinking about what visual images I want to use.
"My flesh and my heart may fail, but God is the strength of my heart and my portion forever."
~Pslam 73:26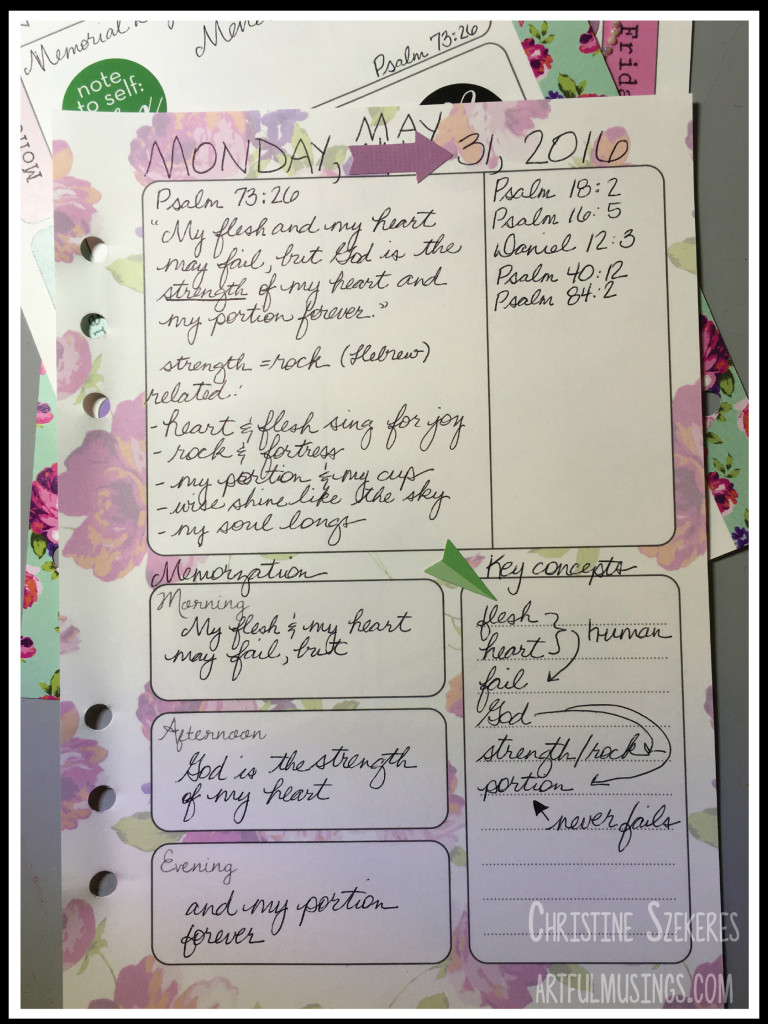 In the upper box I wrote out the complete verse along with a few of the cross reference verse themes and phrases. I used the small box on the right for the noted cross reference verses. As I meditated on Psalm 73:26 a few key words popped out to me and I noted those in the lower box on the right: flesh, heart, fail, God, strength (rock, Hebrew), and portion. I used the morning/afternoon/evening boxes to divide up the verse for memorization.
As I began to think about what imagery I might use, rock came to the forefront (strength is rock in the original Hebrew). I have always thought of this verse as a morning prayer … hence the sun rising over the rock. I love incorporating stamping into my Bible journaling so I added a few from a couple of the Illustrated Faith stamp sets.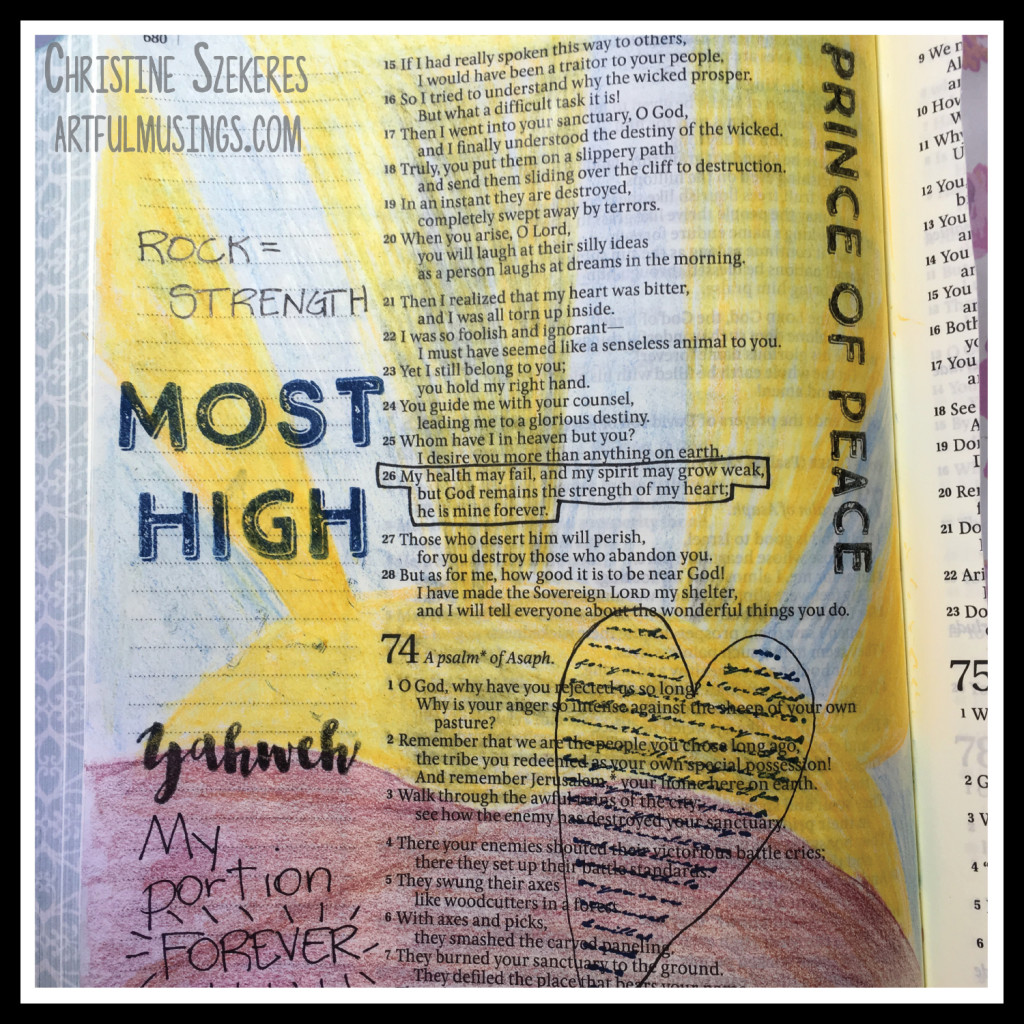 Thank you for sharing some of your time with me today. Until next time, remember, creativity and imperfection live together in all we do. "Grace is the face love wears when it meets imperfection."
~xoxo
Beanie
Supplies Used
Journaling Bibles
Illustrated Faith: Names of God Stamps
Prismacolor Colored Pencils