Hello and welcome to another day of Christmas inspiration. Today's project is a simple balsa wood box, perfect for holding onto those little Christmas treasures. I created an accordion booklet but this box could easily hold gift tags or any other Christmas treasures you might have.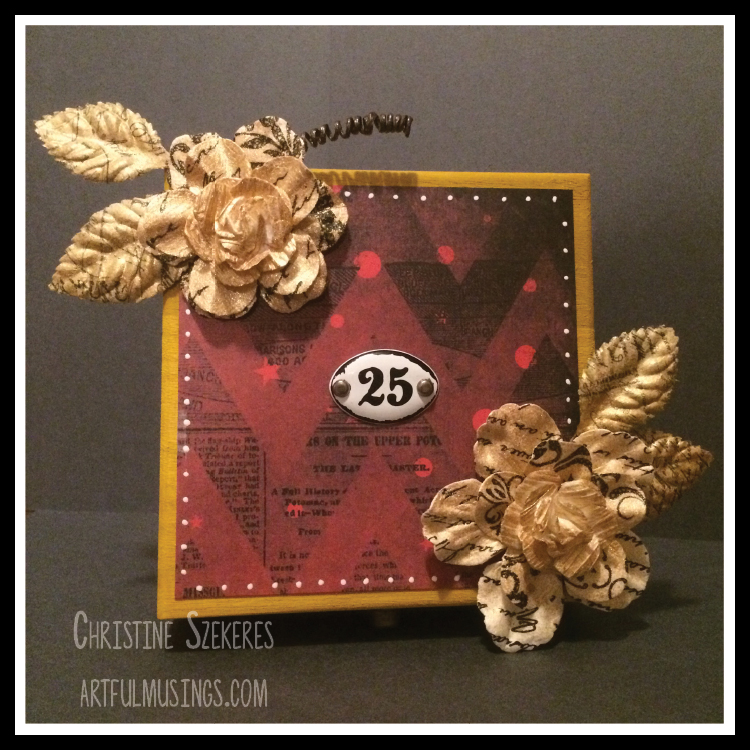 First, I removed all the hardware, painted, and set the box aside to dry. I knew I wanted to use the Yuletide collection from Seven Dots Studio, which focuses on rich gold/yellows, reds, and grays so I chose a complimentary paint. This collection is so versatile and I've gotten so much use out of the items in the collection kit – truly a little goes a long way.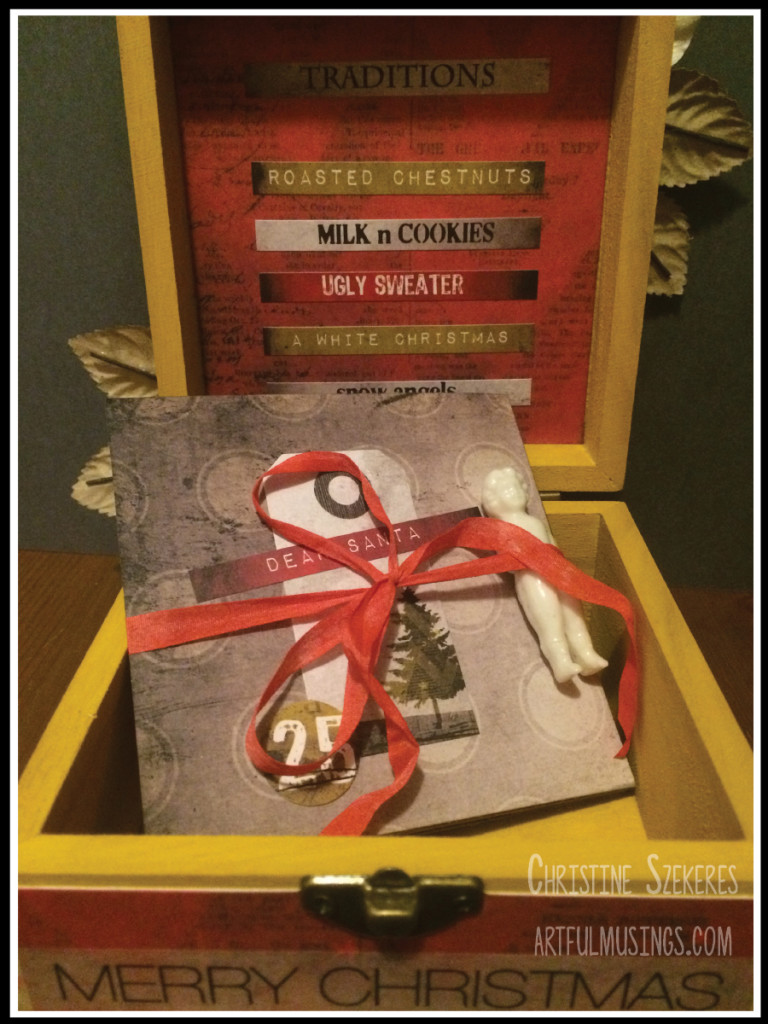 I began by cutting the paper pieces for the lid, outsides, and inner lid out of Gingerbread. I also chose some flowers and leaves. Using LSG Industrial Chic: Golden Doubloons, I sprayed all the flowers and leaves. I glued the Gingerbread pieces to the lid and all four sides of the box. Using my piercing tool, I punched holes in the center of the lid and attached the porcelain "25" to the lid using brads. I stuck various stickers from the word stickers sheet to the red piece and then glued the piece inside the lid.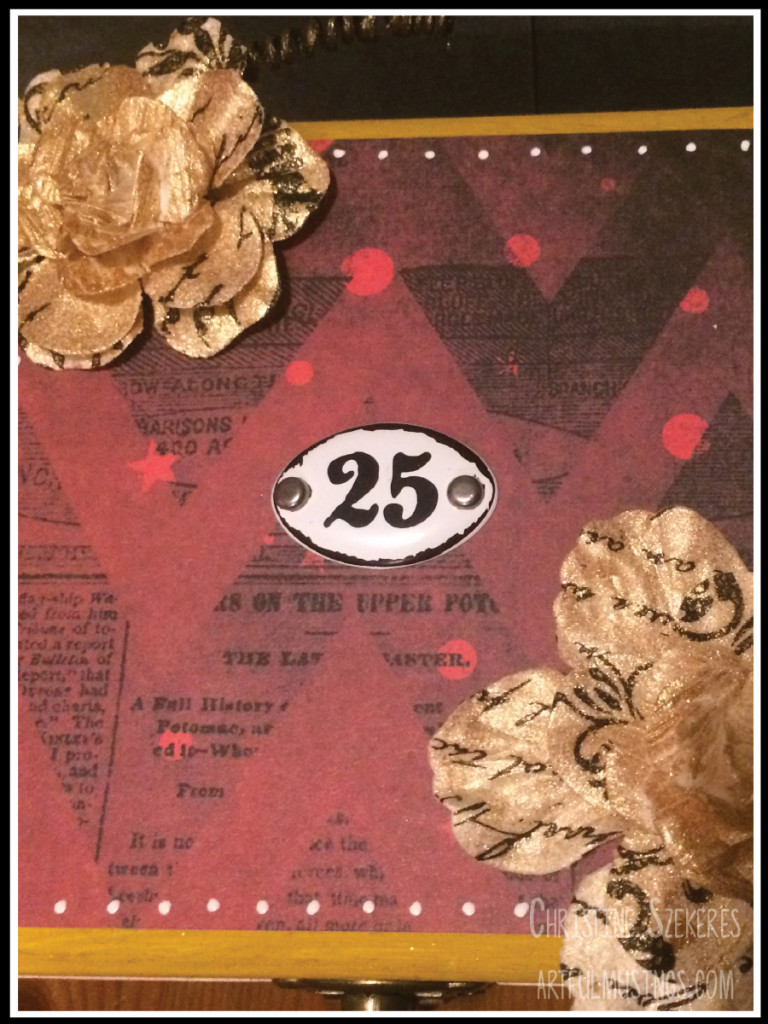 For the "Dear Santa" accordion booklet I cut two pieces of Figgy Pudding (the gray side) 4″ x 12″. I scored the first piece into three 4″ panels. The second piece I scored at 1/2″ and then created two additional 4″ panels, finally trimming off the excess 3.5″. This resulted in five, 4″ panels. Using tape runner I attached the two pieces together using the 1/2″ tab. Next, using element stickers and element cutouts from the Yuletide collection, I filled in the panels of my "Dear Santa" booklet.
Finally, I replaced the hardware, added some Merry Christmas washi tape to the sides of the box, and attached the flowers and leaves to the lid. As the final touch, I drew a white dot border using my favorite white pen from Signo. TIP: White pen can be used to create all sorts of borders or accents.
I hope you enjoyed this little sojourn and that it helped boost your Christmas spirits!
Until then, remember, creativity and imperfection live together in all we do. "Grace is the face love wears when it meets imperfection."
~xoxo
Beanie
Supplies Used
Yuletide collection
LSG: Golden Doubloons
Merry Christmas washi tape
Savvy Cityscape Die
Signo White Pen
Distress Paint: Fossilized Amber