At long last, the classes for the Portland retreat were posted at Art & Soul Retreat on Sunday. There are wonderf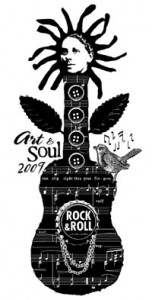 ul classes available representing many different mediums and skill levels. Instructors include: Louise Duhamel, Stephanie Lee, Michael deMeng, Richard Salley, Jane Wynn, Helga Strauss, Lisa Kaus, and Dj Pettitt.
Our class, Little Shop of Memories, is a both a technique and methodology class. Students will learn techniques (wood preparation, painting, adhesive, and crackle techniques) and overall project methodology (at least the unique way we approach design). To view additional sample photos, please visit the Little Shop of Memories gallery.
Class sign-up begins on March 15th.