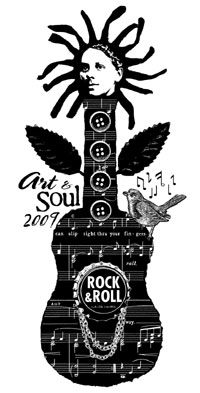 Cottage Craft Productions announced the instructors for Art & Soul in Portland. I am thrilled that my good friend, Stephanie Rojas, and I will be teaching at this event again (for the first time since 2005). We are thrilled to be a part of Art & Soul along with a stellar lineup of nationally recognized instructors that includes: Stephanie Lee, Michael deMeng, Daniel Essig, Helga Strauss, and Louise Duhamel just to name a few.
Additional details of our class, Little Shop of Memories, will be forthcoming soon.
Art & Soul began in 2003 with one retreat held in Portland, OR. Today retreats are held annually in Portland, Hampton, VA, Asilomar, CA, and other destinations. To learn more about Art & Soul, visit www.artandsoulretreat.com.