So, my best friend (really a sister to me) just adopted the cutest 8-week, 1.5 lb bundle of joy and energy named Rainey.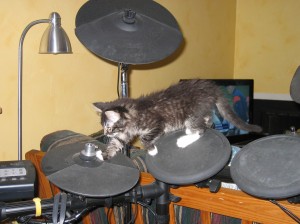 I've been kitty sitting since there is a lot going on at Dabby's place (a remodel and she works from home). Rainey is bright, friendly, and loads of fun. I hadn't realized that it's been almost 18 years since I've been around a kitten and I was surprised how quickly the little princess wormed her way into my heart.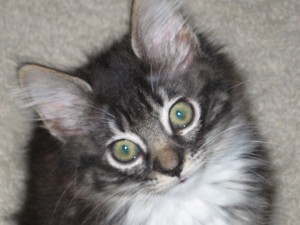 One moment she is all energy, jumping, scampering, and climbing and the next she'll be a doe-eyed cutie curled up in your arms.
I'm her favorite jungle gym – she climbs all over me and loves to launch herself onto my feet and play with my shoestrings.